2018 Report
Finally found some time to do some catch up with my blog here :) Currently flying over the Atlantic Ocean back from a US trip. Love having internet connection in those long flights. Back to the topic; my 2018 report which is already late a month!
As you can imagine (based on how late this report is getting out) I really didn't do an extraordinary job with my blog. However, I recently moved my English blog to Wordpress. That should count for something :) So what happened with the old one? It simply didn't go as fast as I hoped and I had to move forward. It's a shame, but it is what it is. Take a look at my old blog announcement if you don't know what I mean, or simply let it go :)
Here are some numbers of what happened during 2018 for me. I was able to speak at 12 different occasions, two of these were in universities and three were international. My travels didn't stop. I was out of town for 105 days (which is lower than 2017), visited 12 countries and 34 different cities. That's still pretty much one third of the year.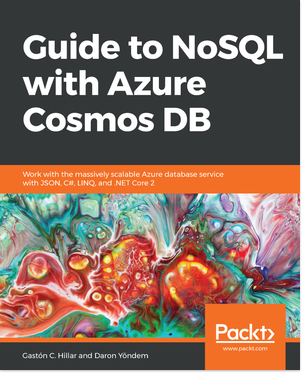 One of the biggest accomplishments of the year was the CosmosDB book I co-authored with Gaston Hillar. Microsoft was is actually distributing the soft copy of the book for free on their web site. Go grab it if you still didnt :)
Started a new meetup group for Teknolot currently having 1019 members. We have already done a couple of meetups. Looking forward to organize more in 2019.
Finally, the biggest accomplishment for me, personally, is the weight loss. First I started blogging about it on a separated blog and now its moved into this one. Go take a read if you didnt see any of these posts.
That's pretty much it for 2018 for personal news. My goal for 2019 is to focus more on blogging. I have a couple of experimental projects I want to kick off as well. I should be able to talk about those in the 2019 edition of this report :) See you next year!